Dental Implants, Crowns, Bridges, and More at Our Kensington, San Diego Practice
At our San Diego area practice, our experienced cosmetic and family dentist, Dr. Steven J. Byers, provides a full range of advanced procedures, including dental implants, crowns, bridges, and much more. At our San Diego practice in Kensington and serving Normal Heights, North Park, and other areas, Dr. Byers also utilizes his expertise as an oral surgeon. Some practices enlist the help of an outside surgeon for dental implant surgery, with the dentist providing the replacement teeth and not the surgical procedure. Because we believe in personalized care and attention for each patient, and know how important it is to have a personal relationship with a professional who can provide a full range of procedures, Dr. Byers performs all aspects of the dental implant procedure. At our Kensington, San Diego practice, we also provide teeth whitening, porcelain veneers, and many other cosmetic dentistry options.
Dental Emergencies
At our practice, we focus on providing our patients with the most comprehensive possible dental care. That means that, should you have a dental emergency, we are here to help you achieve freedom from pain 24 hours a day. With the assurance that every step will taken to relieve pain and bring about lasting dental health, dental emergencies become less stressful. Should you experience dental pain or a sudden injury, Dr. Byers and our staff will provide you with the care you need to help keep your smile healthy and beautiful. If you have a dental emergency at any time of the day or night, simply call us.
The Procedures at Our San Diego Practice
If you have questions about any of these procedures, or the results of cosmetic and family dentistry that can be expected, please do not hesitate to contact our Kensington, San Diego practice serving North Park, Normal Heights, and other areas.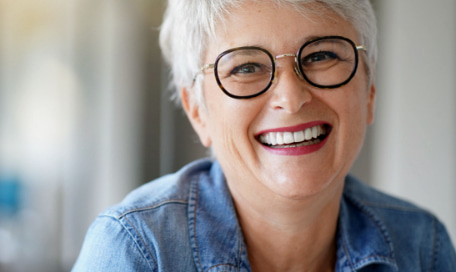 Dental implants
Dental implants are simply the most advanced means of replacing missing teeth. The dental implants procedure involves the surgical placement of titanium posts in the jawbone. Once implanted, these posts permanently fuse to the jawbone in a process known as osseointegration. Once this occurs, natural looking replacement teeth are placed on the posts. The result is a replacement for missing teeth that looks and feels just like your own natural teeth. Because of their strength and stability, dental implants provide the most comfortable possible tooth replacement. At our San Diego practice in Kensington and serving Normal Heights, North Park, and surrounding areas, Dr. Byers is proud to perform both the surgical and restorative dentistry aspects of the dental implants procedure. Highlighting Dr. Byers' skill as an oral surgeon is his membership in the International Congress of Oral Implantologists.
Dental Crowns
Dental crowns can help to protect damaged teeth from further decay, prevent the loss of a cracked tooth, and provide for a more aesthetically pleasing smile. At our San Diego office serving Kensington, Normal Heights, and North Park, dental crowns can be made of natural looking porcelain and other materials. The thin shell of a dental crown is meant to cover the entire surface of a tooth. This serves to hold a cracked tooth together, preventing the need for future additional procedures. With an in-depth knowledge of dental and facial aesthetics, our Kensington, San Diego cosmetic dentist provides dental crowns that look incredibly natural.
Dental Bridges
A dental bridge is an excellent option to replace one or more missing teeth. A dental bridge consists of a replacement tooth and two dental crowns. The dental crowns are placed on the two teeth adjoining the area where the tooth is missing. The replacement tooth is then put in place and fastened to the two dental crowns. The result is a replacement for missing teeth that, while not as permanent as dental implants, provides our patients from Kensington, Normal Heights, North Park, and across San Diego, with simply incredible results. Dental bridges are a long-lasting, cosmetically pleasing, tried-and-true replacement for missing teeth. If you are missing one or more teeth, our Kensington, San Diego dentist will help you determine if a dental bridge is right for you.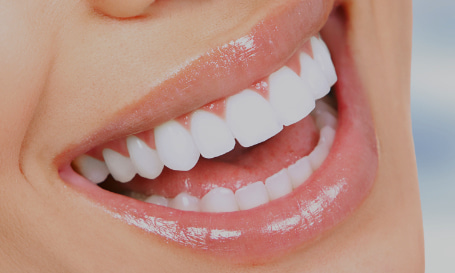 Tooth Whitening
Modern tooth whitening procedures offer simply incredible results. Through professional teeth whitening, our cosmetic dentist serving Kensington, Normal Heights, North Park, and other San Diego communities, helps patients quickly and easily obtain dramatic results. With the occasional at-home follow-up, the results of teeth whitening procedures with our San Diego cosmetic dentistry professionals can be incredibly long-lasting. Today, it is no longer necessary to live with dental staining and discoloration. Read more about the Teeth Whitening procedure we offer.
Porcelain Veneers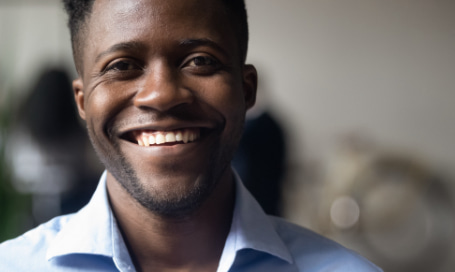 Porcelain veneers are one of the most advanced cosmetic dentistry procedures available. These thin sheets of porcelain are placed on the front surfaces of teeth, and can have truly transformative effects. Porcelain veneers can correct teeth that are stained, chipped, and cracked. They can also completely reshape teeth and close gaps between teeth. Porcelain veneers are simply an incredibly versatile cosmetic dentistry procedure available at our Kensington, San Diego practice serving Normal Heights, North Park, and other areas. The porcelain veneers procedure typically takes three offices visits to complete. During the first visit, the porcelain veneers procedure begins with a discussion about your goals for treatment. Through this discussion you and Dr. Byers will develop a unique porcelain veneers treatment plan for you. During the second visit to our San Diego office, a thin layer of tooth enamel will be removed to make room for the placement of the veneers. An impression is then taken of your teeth and this impression is used to manufacture the porcelain veneers. During your final visit with us, the porcelain veneers are placed and you can leave our office with a beautiful new smile.
Dental Bonding
Dental bonding is sometimes known as composite bonding because it involves the use of a composite resin to correct misshapen, damaged, or discolored teeth. The dental bonding procedure is performed by placing the bonding material on the surface of teeth. This helps to cover discoloration, close slight gaps between teeth, or protect teeth from decay.
Tooth-colored Fillings
Today, dental patients no longer have to receive silver amalgam fillings when a cavity is treated. Instead, with tooth-colored fillings, the effect of cavity treatment is virtually invisible to the naked eye.
Porcelain Inlays and Onlays
Porcelain inlays and onlays are two closely related restorative dentistry procedures. Each help to protect and strengthen damaged teeth. Inlays and onlays treat damaged tooth surfaces and can be made of natural looking porcelain or other materials. Inlays treat the area that falls between the cusps, or pointed areas, of a tooth. Onlays treat damage that has extended to the cusps. Because they treat the top surfaces of teeth, inlays and onlays can also be used to replace older silver fillings with tooth-colored material.
Root Canal Treatment
Root canal, or endodontic, treatment can help to save a tooth that has infected pulp tissue. Pulp tissue is the soft tissue in the center of the tooth. Root canal treatment removed the effected pulp, disinfects, and seals the tooth to protect it from future decay.
Invisalign®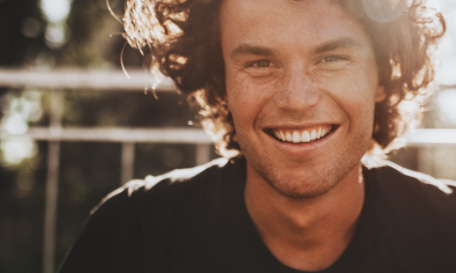 Invisalign® provides high quality orthodontic treatment without the need for metallic braces. Many adults who are seeking orthodontic treatment are concerned about the image metallic braces may portrait, especially in a professional setting. Invisalign® straightens teeth using a series of series of clear plastic aligners that are virtually invisible. Each successive aligner is meant to further advance the treatment. And because each aligner is made of thin, clear plastic that is custom designed for each patient, most people do not even know Invisalign® patients are undergoing orthodontic treatment at all. Invisalign® treatment at our Kensington, San Diego practice has opened the door to straight, health smiles for many patients who had previously decided metal braces were not for them.
Contact our Kensington, San Diego Practice Today to Learn More About Dental Implants, Crowns, Bridges, and More
Dr. Byers and our entire staff serving Kensington, North Park, Normal Heights, and all of San Diego, are here to serve you. To discuss dental implants, dental crowns, dental bridges, tooth whitening, or any other procedure we provide at our practice, please feel free to contact us. We are committed to providing each patient with personalized care in a comfortable, relaxing environment.