Our Kensington, San Diego Family and Emergency Dentist and Staff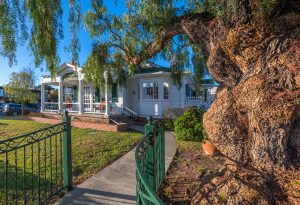 Our experienced family and restorative dentist, Dr. Steven J. Byers, has been serving the San Diego area for over 25 years. At our Kensington, San Diego practice serving those from Normal Heights, North Park, and surrounding areas, a full range cosmetic and family dentistry procedures are provided to help patients achieve and maintain beautiful, healthy smiles. It is our mission to provide each patient with the personalized care and attention that they deserve in a comfortable environment. Dr. Byers and our other staff members will have an in-depth discussion with you about your dental care. This will allow us to determine how you can best achieve and maintain optimum dental health. It also allows us to work with you to achieve your unique cosmetic goals.
About Dr. Steven J. Byers
As a highly respected cosmetic and family dentist, Dr. Byers has been serving those from Kensington, North Park, Normal Heights, and across San Diego, for over 25 years. Dr. Byers graduated from the University of California, San Francisco in 1980. After graduation, Dr. Byers utilized his knowledge and expertise to provide underserved Indian reservation communities with important dental care.
In addition to cosmetic, restorative and general dentistry procedures, our Kensington, San Diego practice serving Normal Height, North Park, and other areas, also offers dental implants. This is the leading procedure for the replacement of missing teeth. As an experienced oral surgeon, Dr. Byers is ideally suited to provide for all our patients' dental implant needs.
Dr. Byers is a member of the Academy of General Dentistry, the American Dental Association, and the International Congress of Oral Implantologists.
Dr. Byers is also an avid pilot. When not serving patients at our busy dental practice, Dr. Byers is frequently enjoying the views of San Diego from thousands of feet up.
Our Staff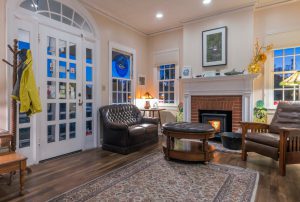 Our on-site lab technician, Mike Silva, has been with our office for over 20 years and continues to stay up-to-date on the breakthroughs in dentistry. Stephanie Byers is our dental hygienist and is Dr. Byers' wife. She especially enjoys creating a rapport with our patients and providing comprehensive dental care education.
Our cosmetic and family dentist and staff in Kensington, San Diego and serving Normal Heights, North Park, and all of San Diego County, will be happy to speak with you about your dental care. Contact us today to learn more.